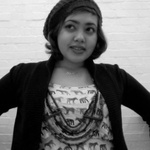 Velvet Zoe Ramos
Statement
My artistic expressions evolve around imagination, memory and how we understand the others and the environment. These topics always immerse in my as a narrative, combined with current social and political issues.
Most of my installations have a performative aspect. I become the narrator and set-up a visual stage. The scenarios often present the daily survival in poor stricken countries, regions affected by humanitarian crisis and social-economical and ecological issues in the first world. The audiences become either onlookers or participants. Their action or non-action refers to human behaviour of the witness and the bystander.
My aim is to work towards an approach on how to present tragedy and hope without exploitation and idealization. Both conditions inform my objective barriers to jumpstart an emotional and intellectual engagement as well as enforcing my artistic reference.