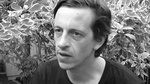 Tjorg Douglas Beer
Bio
Tjorg Douglas Beer was born 1973 in Lübeck and raised in Hamburg. He studied in Hamburg at Hochschule für Bildende Künste. Since then his work has been shown internationally in museums and galleries e.g. at Kunstverein Hamburg, Weserburg, Museum für Moderne Kunst Bremen, Project Space Kunsthalle Wien, Timothy Taylor Gallery, London, Tate Modern, London, X-Initiative, New York, Hokkaido Museum of Modern Art, Sapporo, Remap3 Athens, Palais de Tokyo, Paris, basedinberlin, Neue Nationalgalerie im Hamburger Bahnhof, Berlin. Beer has had solo exhibitions e.g. at Kunsthaus Hamburg, Kunstraum Innsbruck, Stadsgalerij Heerlen, Institute for Modern Art Nuremberg, Contemporary Art Institute Sapporo, Mitchell-Innes & Nash, New York.
2019 Epivatikos Stathmos
work
The Monkeys` highest Judge (Frozen Face) 2018/2019 ink, marker, lacker, acrylic paint, oil paint, spray paint on canvas 80 cm x 60 cm Courtesy Galerie Mikael Andersen Copenhagen © VG Bildkunst 2019 In Beer's more recent works, arrangements and scenes develop from the painting process. Beer mixes ink, marker, paint, acrylic, oil paint and oil stick. As a result, faces and characters appear from the transition of overlapping colors. These figures are preserved and then arranged in fragmented landscapes that could be landscapes, interiors sculptures or figures. Squares of colour 'cover' areas of the canvas; these unfinished figures, squares and color transitions lead to collage-like paintings.
Group of 2 Small, 2 Medium 2019
ceramics, stamped and glazed, artist plinths (mdf), painted in steel paint. Courtesy Galerie Mikael Andersen Copenhagen. © VG Bildkunst 2019 Tjorg Douglas Beer works in many fields and creates collages, paintings and sculptures. The ceramics are made in collaboration with a greek ceramist. After a series of figures Beer developed a more technical shape of figures, heads. The shape resembles rockets and bombs. These are then stamped with different kind of objects from the artist studio. The sculptures get faces and resemble a symbiosis off men and thing. The shown pieces are made after the shape of a Mini Nuke (small nuclear bomb).